The Child Safe Standards for early childhood education and care services - Standard 5 @ 10am to 11am
These sessions are for early childhood education and care educators. You will learn about each Standard and what your role is in implementing child safe practices.
Past event
This event has finished. Visit our Contact Us page if you have questions.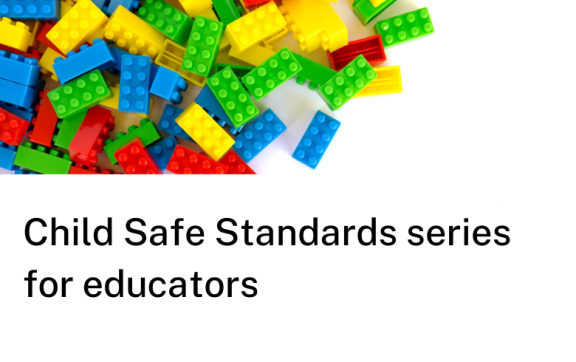 The 10 Child Safe Standards were enacted into legislation in NSW on 1 February 2022. They provide a framework for organisations to create and maintain environments that support children and young people to feel and be safe, and for organisations to meet their legal obligations under the Child Safe Scheme.
This webinar will:
provide alignment of Standard 5 with the NQF and regulations  
discuss child safe practice gaps
explore the educators child safe role
provide resources and support
For more information, please contact the Child Safe team at childsafe@ocg.nsw.gov.au