Our key responsibilities are to:
promote the quality of child safe practices
regulate organisations and individuals providing services to children
educate employers and organisations about their responsibilities
monitor organisations and individuals to achieve ongoing, child-centred culture and compliance
facilitate sector-wide cultural change to achieve safe places for children.
Our purpose 
We regulate and oversee organisations to uphold children and young people's right to be safe.
Our vision
We influence and lead change by building capability in organisations to be child safe. 
Our strategic priorities
Regulate, monitor and foster capability in quality child safe practices. 
Strong outcomes-oriented stakeholder relationships. 
An integrated child-safe authority supported by contemporary systems. 
A great place to work and make a difference. 
Read more about Our Strategic Approach.
Our work is guided by comprehensive policies and procedures.
We are guided by our values of integrity, trust, service, accountability, respect and empathy.
Integrity

We act with honesty and transparency with each other and the individuals and organisations we serve.

Trust

We work together as one team for each other and the individuals and organisations we serve.

Service

We are easy to engage with for each other and the individuals and organisations we interact with in creating child-safe organisations.

Accountability

We are accountable for our own actions, transparent in our decisions and authentic in our behaviour.

Respect

We respect ourselves, each other and the individuals and organisations we serve.

Empathy

We listen with care to understand perspectives with each other and the individuals and organisations we serve.
Ethics and Conduct
All employees must also comply with the Code of Ethics and Conduct. Our Business Ethics Statement guides commercial partners and
suppliers on how to work with us.
Children's Guardian and leadership team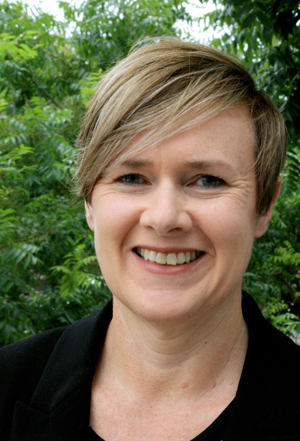 Janet Schorer PSM is the NSW Children's Guardian.
Janet has always had a passion and commitment to making sure the most vulnerable members of our communities are recognised as an integral part of society. Janet's passion led her to train as a nurse with The Children's Hospital at Westmead, before gaining qualifications as a child and adolescent psychologist.
A desire to see better outcomes for Aboriginal people saw Janet move in to policy and program management roles, including taking a lead role in the development and implementation of Aboriginal Child and Family Centres across NSW. Janet's commitment to vulnerable members of our communities saw her lead negotiations with the Australian Government as Executive Director, NDIS Reform in the NSW Department of Premier and Cabinet, ensuring the NSW transition to the NDIS was successful and kept people with disability at the forefront.
In June 2019, Janet's contributions to the NSW public service were recognised when she was awarded a Public Service Medal for outstanding public services particularly through the protection of children. Janet was made a National Fellow of the Institute of Public Administration Australia (FIPAA) in 2019. She was appointed a Vice President of IPAA (NSW) in December 2021. Janet is Alumni Ambassador for the Australia and New Zealand School of Government and a Member of the Australian Institute of Company Directors (MAICD).
Leadership team
The Office of the Children's Guardian is made up of business units that deliver services to the people of NSW. 
The leadership team is: 
Richard Weston, Deputy Children's Guardian for Aboriginal Children and Young People
Louise Coe, Director, Child Safe Organisations 
Larissa Johnson, Director, OOHC Regulation 
Natasha Mewing, Director, Reportable Conduct 
Michael Rosmalen, Director, NDIS Worker Check 
Steve Gholab, Director, Working with Children Check 
Peter Eaton, Director, Corporate Services 
Sharminie Niles, General Counsel