Child Safe Self-Assessments reach 1000
Since launching in January, more than 1000 people have completed our online Child Safe Self-Assessment.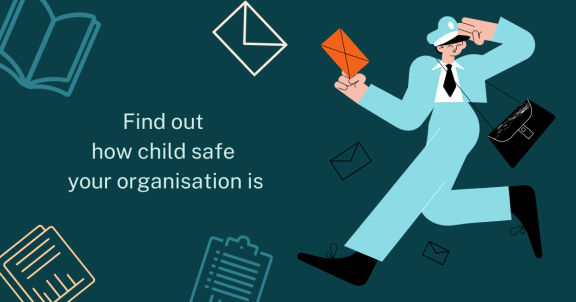 The self-assessment is a cornerstone of the Child Safe Scheme and an important element of our capability-building program. 
In only a few months, 1000 completions is a strong result, but with about 30,000 organisations falling under the Child Safe Scheme, it's only the beginning. 
Completing a Child Safe Self-Assessment will help you learn about the applying the Child Safe Standards in your organisation. We provide free resources to help you once you know the areas where you need to focus. 
Half the responses so far were from the early childhood sector and about 25% were from specialised substitute residential care providers (overnight respite care). 
Feedback has been positive:
'I completed the self-assessment last Friday and received my report. What a fantastic tool. At our child Safe Working Group meeting yesterday we decided that each area within council would complete their own.'
'I completed the assessment on Saturday night.  What an incredible tool!  So good please thank the team for me! It's really highlighted the areas we are doing well and the ones that need even more focus.  Thank you!  We had a section in our PD for Safe Standards so instead of working from the beginning I am going to use this information to start with the higher priority areas and then continue working through them with the team in our critical reflection time each week and staff meetings.  
Thank you again for sharing that with me.'
If you haven't already, we recommend your organisation does the self-assessment.